What kid doesn't love a nugget?  Yes, they're stereotypical "kid food," and no, my kids don't eat nuggets every day.  But let's face it.  If you want to make a really awesome, kid-friendly lunch, you can't really go wrong with something in the nugget realm.
Chicken is great, of course.  Veggie works well, too.  Fish, fine.  But what about something a little different?  Something…formerly sandwich fare?
When the idea for a ham and cheese sandwich, turned inside out and twisted around into a nugget, came to me, I thought there was no way it would work.  Happily, I was wrong — P. helped me test these bad boys, and he ate four of them before I had even sat down to the table with my own plate.  The little touch of sweetness in the center from the apple butter really makes these special.  With their bite-sized form, these little lunchbox treats could get a satisfying meal into your kids quickly, with plenty of time left for recess.
Ham and Cheese Nuggets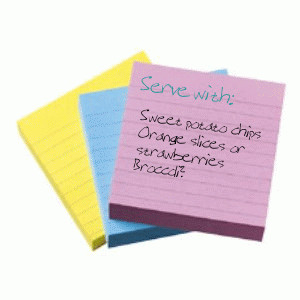 12 slices nitrate-free uncured deli ham
12 rectangles (approximately 1 ½ x 1 inch, ¼ inch thick) cheddar cheese
3 teaspoons apple butter (you could also use apricot preserves if you'd prefer)
1 cup panko breadcrumbs
½ tsp salt
¼ tsp garlic powder
1 tablespoon extra-virgin olive oil
2 eggs
Preheat your oven to 400 degrees.
In a medium bowl, toss the panko, salt, garlic powder, and olive oil until evenly combined.  Set aside.
Beat the eggs in a shallow dish until the yolks and whites are fully combined.  Set aside.
Lay the ham slices out on a clean work surface with the short ends facing you.  Place one piece of cheese at the top of each ham slice, about ½ inch down from the edge.  Top each cheese slice with ¼ tsp. of apple butter.
Fold the top of the ham down over the cheese and apple butter.  Fold the sides of the ham in towards the center.  Roll the cheese over towards you, continuing downward to wrap it completely in ham.  When you're finished, you should have neat little parcels of ham with the cheese and apple butter completely sealed inside.
Dip the ham parcels into the beaten egg, coating completely on all sides.  Roll in the panko mixture until thoroughly coated.
Place the breaded ham parcels on a baking sheet.  Bake at 400 degrees for 15 minutes, until the panko is lightly golden brown.