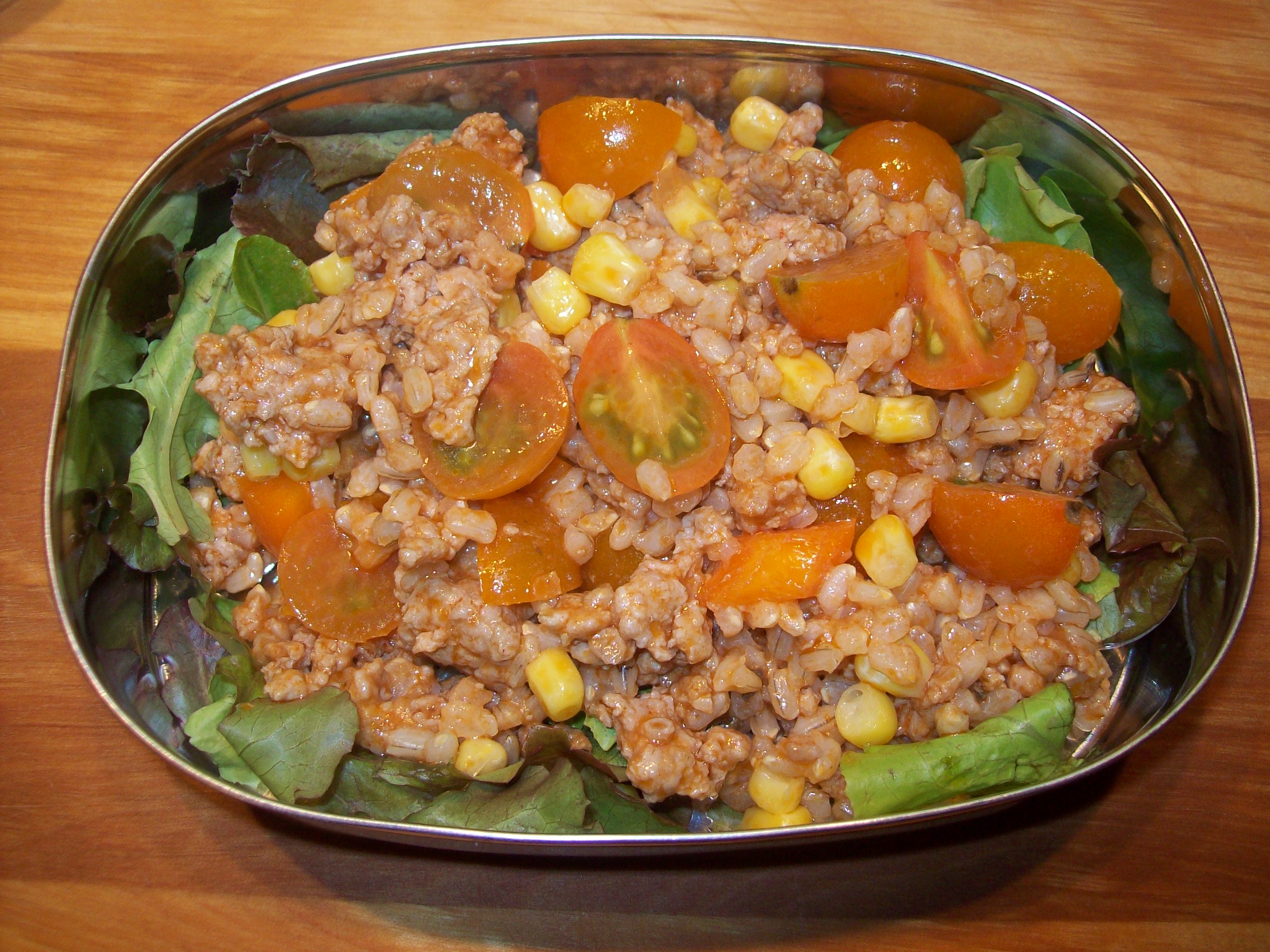 This is a great use for leftovers.  If you've got ANY kind of cooked meat in the refrigerator, as well as some brown rice (or even cous cous or quinoa), you could easily transform it into some version of this salad.  I've generally done it with leftover ground turkey or beef, but anything — even meatloaf — would be just fine.  You could also, if you'd prefer, wrap all of this up into a tortilla and send it as a burrito, but I don't think it's necessary.
When I first sent this salad with L. for lunch, it came home only half-eaten.  Upon further inspection, I found that most of the sides I'd packed were still untouched as well.  When I asked him if lunch was okay, he told me that "Lunch was really yummy, Mommy, but I got full so fast!"
Taco Rice Salad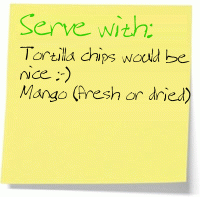 1/2 cup cooked brown rice
1/4 cup cooked ground turkey, beef, or meat of your choice (you could also use beans)
1/4 cup cooked corn
1/4 cup diced tomatoes
2 tablespoons shredded cheese of your choice (optional)
1 cup salad greens
1/4 cup salsa, any variety you like
1 tablespoon olive oil
2 teaspoons freshly squeezed lemon or lime juice
In a small bowl, mix together the rice, meat, corn, tomatoes, and cheese (if using).  In a blender, combine the salsa, olive oil, and lemon juice until they make a smooth dressing.  Pour the dressing over the rice mixture and stir to coat evenly.
Place the salad greens in your lunch container and top with the rice mixture.