We don't often go out to eat. Whether it's taking the whole family to a restaurant or getting a little "date night" time for me and J., a meal away from home is a relative rarity for the RRG clan. I love a good restaurant experience, but it can be expensive to eat out, and my standards for "good restaurant experience" are probably higher than they ought to be. It doesn't have to be fancy or extra-pricey to qualify as good in my book, but for the most part, I've got to be served food I can't (or won't) make at home…which, if you're an adventurous cook like me, cuts out about a third of affordable restaurants right off the bat.
As a result of my desire to eat restaurant foods that aren't going to be gracing my family dinner table regularly, I'm often drawn to ethnic restaurants. Sure, I can make some version of miso soup at home, but I'm not going to be pulling out the rolling mats and sourcing fresh fish for our own maki every week. I can put together something resembling a decent curry, but I'm not going to stock the pantry with fish sauce and kefir lime. And although I love spicy foods, I'm mindful of the fact that my kids aren't quite up to my tolerance for heat yet – so if I want Szechuan, or vindaloo, or a very hot drunken noodle dish, I have to get it elsewhere.
One of my favorite ethic cuisine fixes is Indian food, mainly because the complexity of the flavors rules out my ability (or desire) to replicate most of my preferred dishes at home. J. and I are particular fans of a place that goes outside the bounds of the typical Americanized Indian restaurant and offers more adventurous regional specialties you're not likely to find elsewhere. They make a pepper chicken dish and a Bengali seafood stew that I absolutely can't mimic, not to mention a spiced cauliflower appetizer that I've tried desperately to duplicate (and failed miserably each time). But no matter how much I love and even crave those Indian flavors, we're not going to head out to dine every time I get the urge for a curry. So I've had to learn to make some basic Indian restaurant staples for myself, which staves off my need to drop $15 on the meal of my cravings.
I can pull together a very decent chicken tikka masala; I can make a lentil dal that satisfies my tastebuds; I can whip up mango lassis in the blender and spike my rice with turmeric. And, I've discovered, I can make samosas. Those little turnovers, stuffed with potatoes and peas, are a mainstay of Indian restaurant appetizer menus. They've got a flaky crust that encases a filling of spiced – but not spicy – potato with a beautiful golden hue. Samosas are crisp, tender, savory, and deeply satisfying, and as luck would have it I've found that it's not brutally hard to make a decent knock-off at home.
Restaurants usually deep-fry their samosas, but I bake mine, which makes them easier to handle and much less messy. Using cold yogurt and butter in the pastry crust gives them their trademark flakiness without weighing them down. The only thing that may seem intimidating about this recipe is the spice blend – but you've got options there. Most grocery stores stock garam masala, so you can buy a jar if you'd like; because they vary widely, and because I don't like to buy spices I won't use often, I prefer to make my own. Every spice in my preferred blend is one I keep on hand for regular use anyway, so taking a few minutes to measure and mix my own garam masala isn't much of a hardship. The recipe for my blend will make more than you need, so you'll have plenty on hand for the next time your samosa craving strikes.
I highly recommend trying these pillowy vegetarian turnovers next time you're in the mood for something a little bit exotic. For a real restaurant-style experience, pick up some chutneys or raita for dipping, and you'll feel like you've taken yourself out to dinner.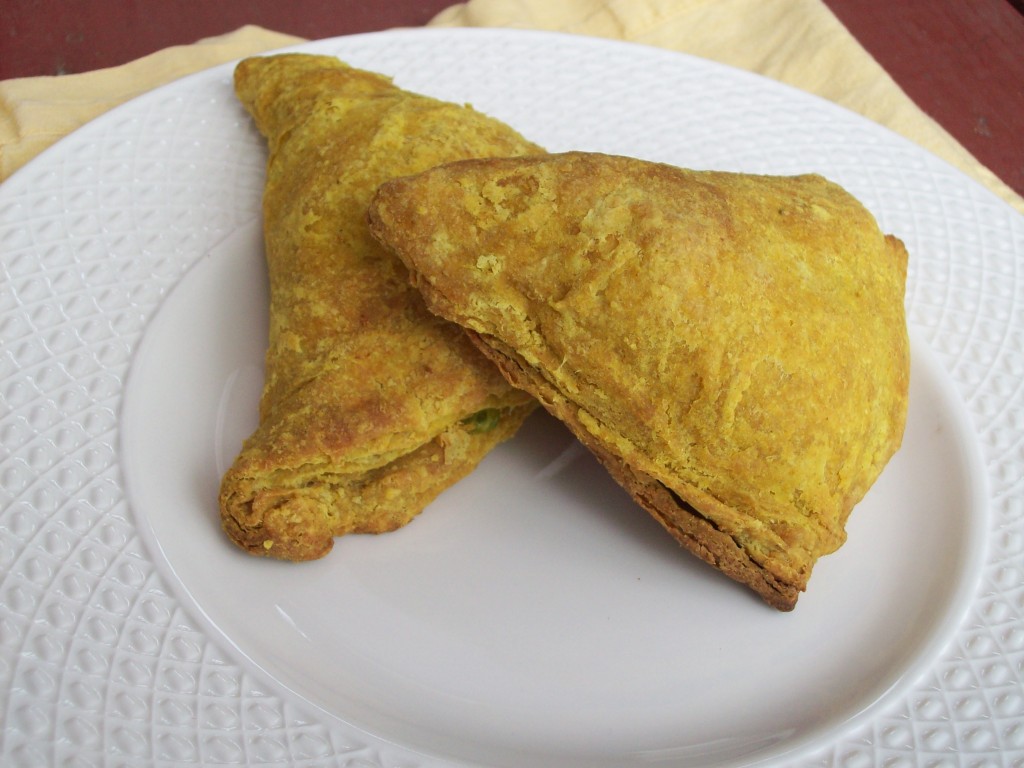 Get the recipe: Baked Samosas