Whew…what a long weekend can do to your schedule and motivation!
I hope you're all recovering better from the extra day off than I am.  I can't quite seem to get my brain working the way it normally does, which made Lunch logic a challenging thing to pull together….or WOULD have.  But this is the beauty of having photos of the kids' lunchboxes from waaaaay back.  All I had to do was spend a few minutes clicking through my albums, and I was instantly reminded of some pretty great (and pretty easy) lunch ideas that have been big wins in the past.
It would have been easier, I suppose, to base the Lunch Logic this week on meatballs or chicken or some other thing that you might have left over based on the meal plan, but I think it's important now and then to try to push a bit harder to find you some ideas that will use up some less obvious things from the fridge.  When you've got lots of odds and ends hanging around, like assorted raw vegetables or a bit of goat cheese, it's better to manufacture them into a great, creative lunch item than to let them go to waste — which is what I think most of us inadvertently do, when we're not sure what else to do with the bits and pieces that don't quite look like a meal.
Meal Plan Refresher (or check out the full May 2013 Meal Plan): 
WEEK FOUR:
Wednesday, 5/22: Weekend warmup: Meatball subs, veggie platter
Make it GF: If you don't want to use GF buns (don't blame you!), try making meatball sub lettuce wraps.
Thursday, 5/23: DIY Salad night
Friday, 5/24: Fend night
Saturday, 5/25-Monday, 5/27: Memorial Day weekend; we're firming up plans with family, so I'm not working on dinner plans just yet
Tuesday, 5/28: Chicken with goat cheese and marinara, sauteed greens
THE LUNCH LOGIC: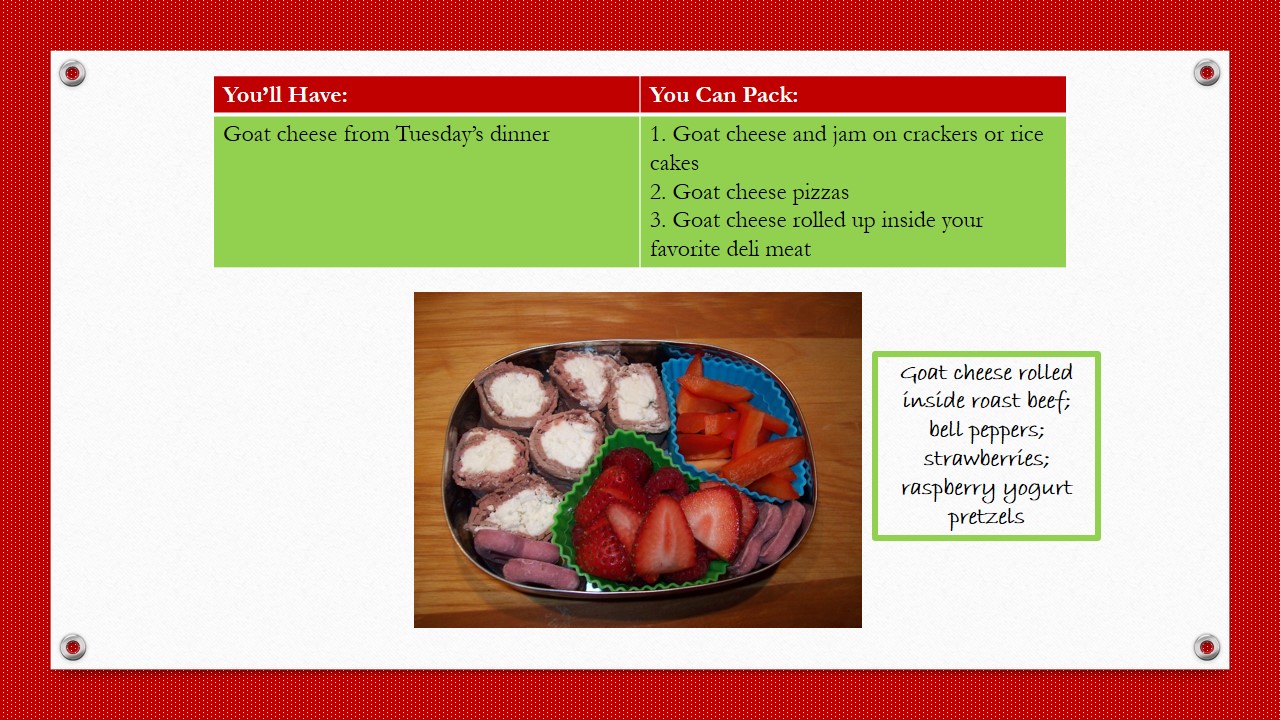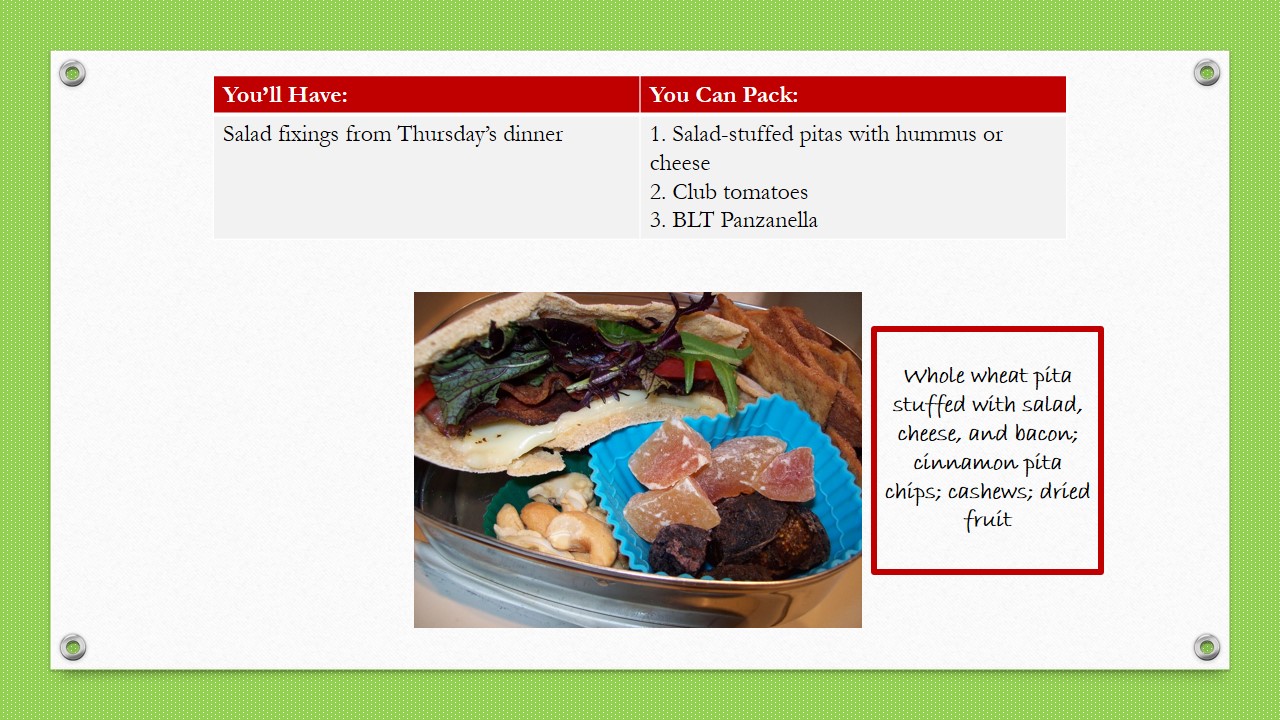 Essential Links: