March is a busy month for us — P. and I have our shared birthday this month, so there are inevitably celebrations to plan and family and friends to see.  This month, I decided to make my job of meal planning a little bit easier by asking J. and the boys to each tell me three favorite meals they'd like to see on the menu.  Between their nine contributions and a few other already-planned events, I was nearly halfway done planning the month before I even really got started.
I feel some real optimism, posting this plan; even though the weather forecast tells me that we might get slammed with yet another major snowstorm after the first of the month, I know that March is really the end of the death grip winter's kept on us. By the time we eat our sesame noodles on the 31st, it will be nearly time for sunnier days, fresher produce, and the transition from our winter farmer's market to the outdoor one that first lured me in as a shopper nearly a decade ago.  March is a month for anticipation and celebration.  What could be wrong about that?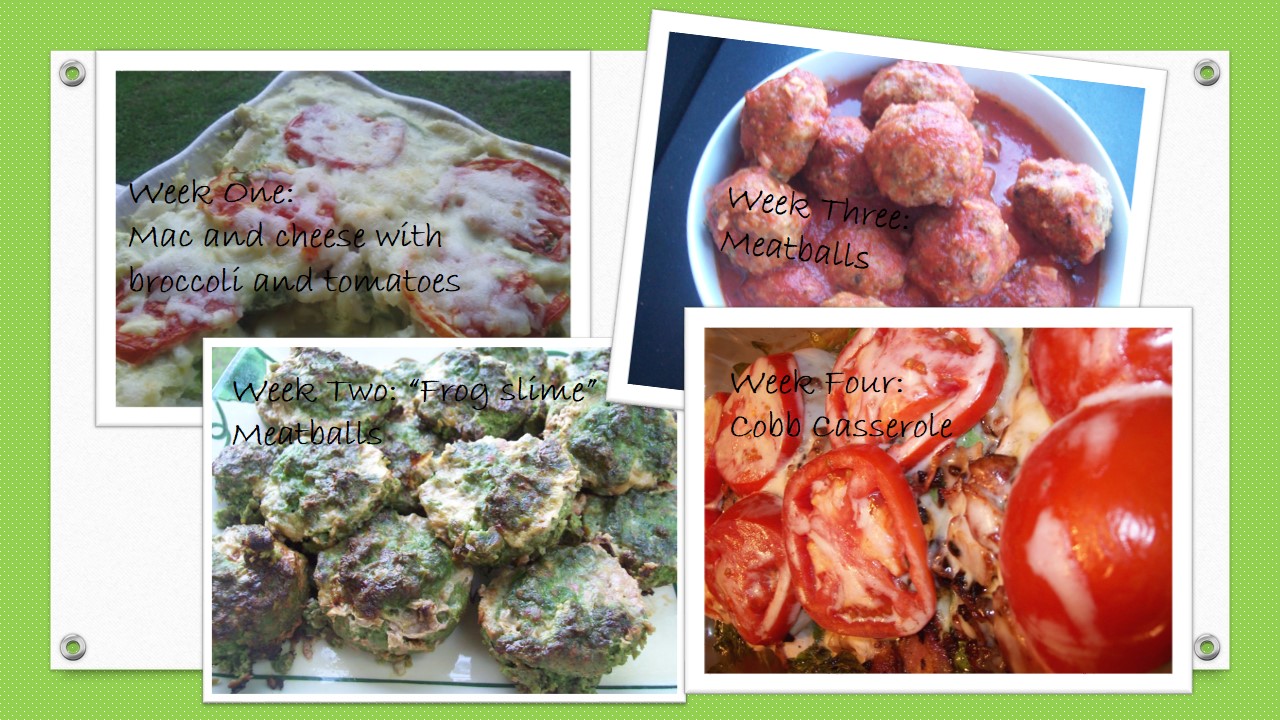 WEEK ONE:
Saturday, 3/1: Homemade chicken nuggets, roasted vegetables
Sunday, 3/2: Bourbon beef stew and mashed potatoes
Monday, 3/3: Tomato soup, salad, and egg sandwiches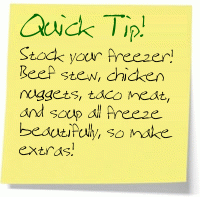 Make it GF: Skip the bread altogether, or serve the eggs over fried polenta
Tuesday, 3/4: Crepes to mark Shrove Tuesday
Make it GF: Use my gluten-free crepe recipe!
Wednesday, 3/5: Weekend warmup — Mac and cheese casserole with broccoli and tomatoes, salad
Make it GF: Use brown rice or quinoa pasta (we like Jovial and Tinkyada brands)
Thursday, 3/6: Turkey tacos
Friday, 3/7: Kids cook
WEEK TWO:
Saturday, 3/8: We may be having a get-together with friends; if we do, it'll be big pans of lasagna, chicken cutlets, and salad for a casual buffet dinner.
Make it GF: Use eggplant slices in place of the lasagna noodles, and crust your chicken cutlets with ground almonds and Parmesan cheese
Sunday, 3/9: "Frog slime" meatballs, roasted vegetables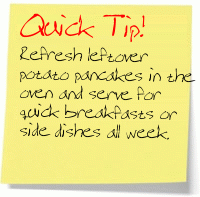 Monday, 3/10: Potato pancakes with smoked salmon and eggs
Tuesday, 3/11: Slow cooker — apple barbecue pulled pork tacos
Make it GF: Use corn tortillas
Wednesday, 3/12: Weekend warmup — Goat cheese chicken and tortellini, salad
Make it GF:  If you can't find gluten-free tortellini, serve the chicken over roasted potatoes
Thursday, 3/13: Fresh seafood from the farmer's market
Friday, 3/14: Girls' night away for me and my lifelong friend, C.!  The guys will survive. 🙂
WEEK THREE:
Saturday, 3/15: Meatball subs, using meatballs from the freezer, for a fast meal when I get back from my girls' getaway.
Make it GF: Serve the meatballs on a bed of polenta, spinach, or broccoli rabe
Sunday, 3/16: Sunday roast chicken dinner
Monday, 3/17: We're postponing our St. Patrick's Day dinner, so I'll make spanikopita casserole instead!
Tuesday, 3/18: Slow cooker — Chicken cacciatore
Wednesday, 3/19: DIY salad night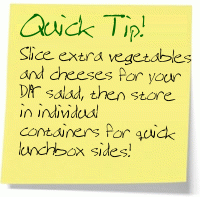 Thursday, 3/20: Linguine all'amatriciana
Make it GF: use brown rice or quinoa pasta
Friday, 3/21: P.'s birthday dinner, so it's his choice!
WEEK FOUR:
Saturday, 3/22: Homemade pizzas after we host a gaggle of Pre-K kids for a Minion birthday party at a playspace. 🙂
Make it GF: Try pizza crepes, using my gluten-free pizza recipe!

Sunday, 3/23: Our traditional St. Patrick's Day dinner, with J.'s parents — Home-brined corned beef, sauteed cabbage or brussels sprouts, vodka carrots, and soda bread.
Monday, 3/24: Minestrone and garlic bread
Make it GF: Omit the bread entirely, or serve cheese fricos
Tuesday, 3/25: Slow cooker — Sloppy joes, salad, and fruit
Make it GF: Serve the sloppy joe filling over baked sweet potatoes
Wednesday, 3/26: Steak and oven fries
Thursday, 3/27: Cobb casserole, roasted broccoli
Friday, 3/28: Kids cook
WEEK FIVE:
Saturday, 3/29: Simplest stuffed peppers
Sunday, 3/30: Roast turkey breast and vegetables
Monday, 3/31: Sesame noodles with stir-fried vegetables
Make it GF: Use Asian-style rice or buckwheat noodles