July.  Oh, the promise!  The best days of summer, really, are coming – at least, in my humble opinion.  After all, July is still fresh and new for the kids coming out of school; it's not yet the dog days, when you feel that the heat and humidity have dragged on long enough, thankyouverymuch; and it's a moment of novelty and revelation at the markets as the stalls start to explode with variety and color.  Around here, tomatoes show their faces in July.  The summer squash begin blossom and then to riot.  It's like the produce equivalent of that bit in "Spinal Tap" where they turn the dial on the amplifiers to 11.  All of a sudden, one weekend, I'll walk up to my Farmer's Market and find that anything I could have wanted is there for the asking.  Which reminds me – I'd better make sure there's space in the chest freezer, because the time for overbuying and preserving summer produce is near!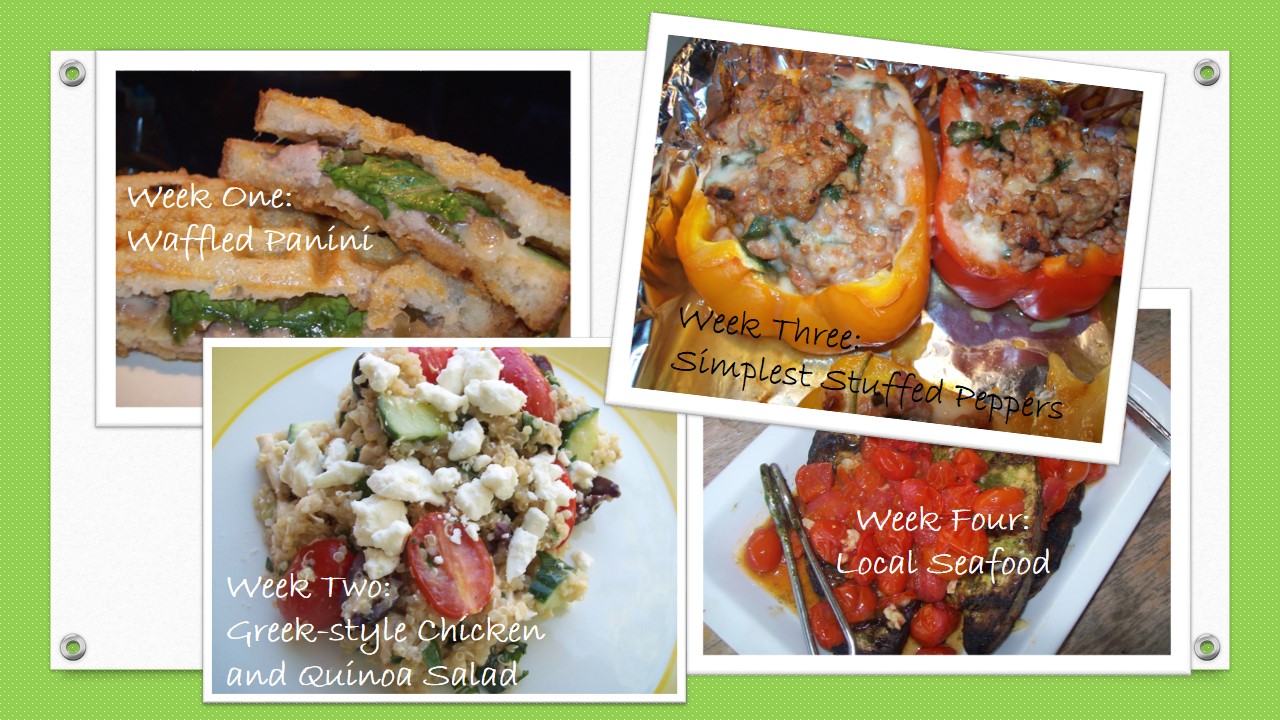 WEEK ONE:
Monday, 7/1: Lemony Chicken and Tortellini Salad
Make it GF: If you can find brown rice tortellini or ravioli, use those; otherwise, use brown rice or quinoa pasta, and add dollops of ricotta cheese and cubes of fresh mozzarella to the salad
Tuesday, 7/2: Waffle-iron Panini and fruit
Make it GF: Make quesadillas on corn tortillas, stuffed with the sandwich fillings, instead of traditional panini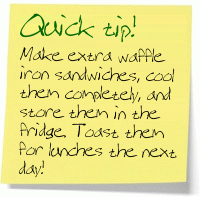 Wednesday, 7/3: Lobsters!  It's Rhode Island, after all. 🙂
Thursday, 7/4 – Saturday, 7/6: July 4th weekend – making plans with family, so no meal plan set yet.
Sunday, 7/7: Caprese steak wraps
Make it GF: Serve it as a salad rather than a wrap
WEEK TWO: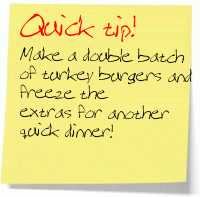 Monday, 7/8: Southwest turkey burgers and veggie chips
Make it GF: Serve without buns
Tuesday, 7/9: Go-To Grilled Chicken, vegetables
Wednesday, 7/10: Pasta with grilled zucchini pesto, local greens, and parmesan
Make it GF: Use a brown rice or quinoa pasta – we like Jovial and Tinkyada brands
Thursday, 7/11: Greek-style chicken and quinoa salad
Friday, 7/12: Fend night
Saturday, 7/13: Seafood
Sunday, 7/14: Sunday roast chicken dinner, vegetables
WEEK THREE:
Monday, 7/15: Farmer's Market panzanella
Make it GF: Make gluten-free cornbread by subbing masa for any wheat flour in a cornbread recipe, then make your panzanella with toasted cornbread croutons
Tuesday, 7/16: Chicken salad platter
Wednesday, 7/17: Grilled ham steaks and vegetable kebabs
Thursday, 7/18: Simplest stuffed peppers, garlic noodles
Make it GF: Serve rice or quinoa instead of noodles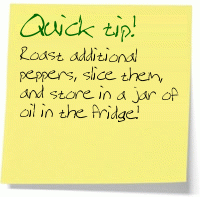 Friday, 7/19: Fend night
Saturday, 7/20 – Sunday, 7/21: Eating dinner with family both nights!
WEEK FOUR:
Monday, 7/22: Seafood (we'll hold our share until tonight)
Tuesday, 7/23: Farmer's chili, avocado salad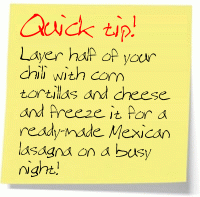 Wednesday, 7/24: Rosemary grilled chicken, potatoes and vegetables
Thursday, 7/25: Barbecued ribs, cornbread, slaw
Friday, 7/26: Fend night
Saturday, 7/27: Dinner out!
Sunday, 7/28: Seafood
WEEK FIVE:
Monday, 7/29: Spaghetti with fresh tomatoes and basil
Make it GF: Use a brown rice or quinoa pasta – we like Jovial and Tinkyada brands
Tuesday, 7/30: No-fuss chicken, grilled vegetables
Wednesday, 7/31: Pizza burgers (no buns) and salad