I won't promise that anyone will stay clean when they eat these.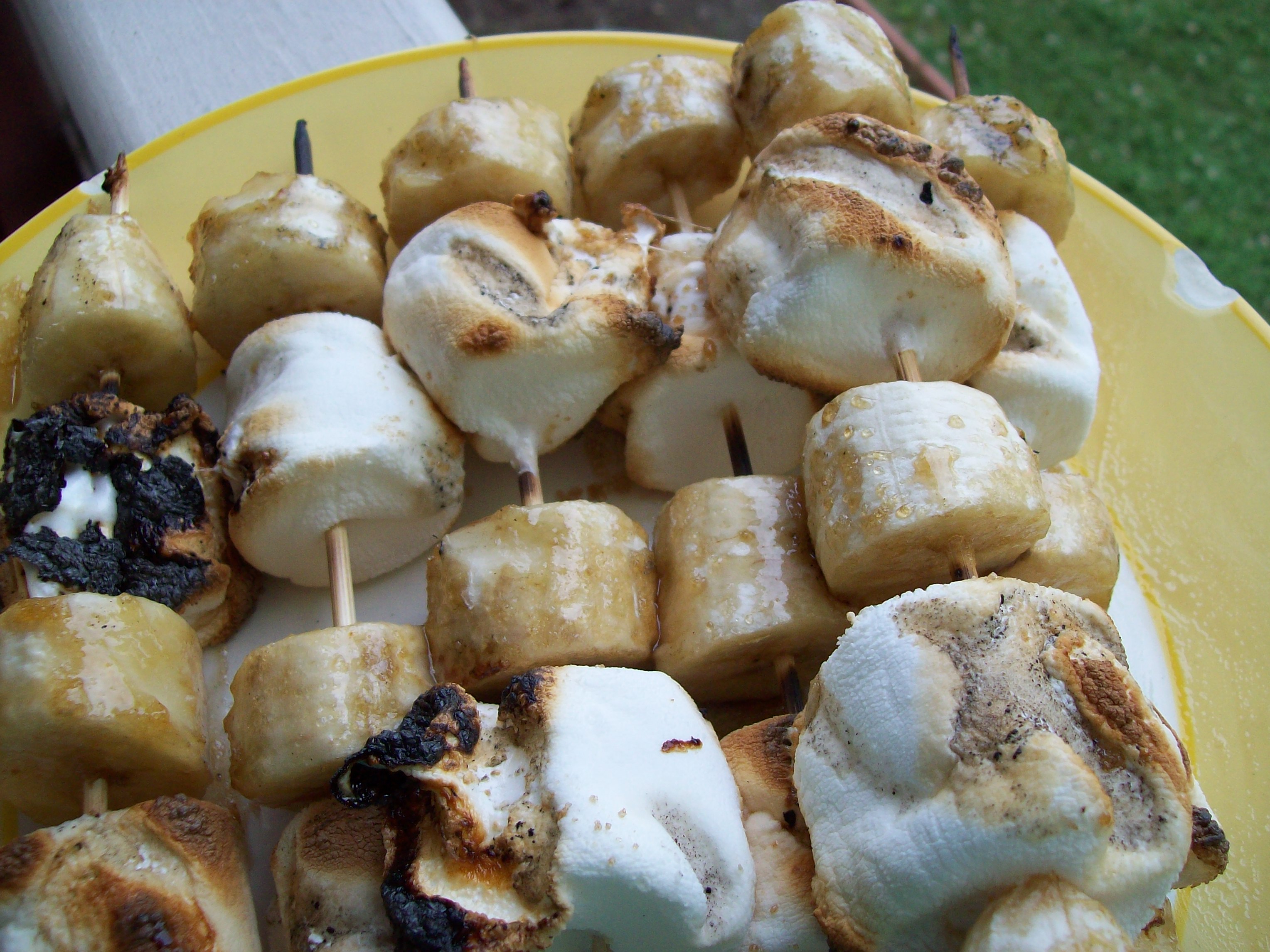 Caramelized Banana and Toasted Marshmallow Skewers
2 large bananas
12 marshmallows (I use organic, dye-free ones without HFCS)
Approximately 1/4 cup brown sugar
Cut the bananas into 9 chunks each — you want the chunks to be just slightly smaller than the marshmallows, and roughly the same shape.  Roll the banana pieces in brown sugar to give them a light coating all over.
Thread the banana pieces and marshmallows onto six bamboo skewers, alternating between banana and marshmallow.  You'll end up with three pieces of banana and two marshmallows per skewer.
Lightly oil the grates of a hot grill — the easiest way to do this is to douse a wad of paper towel with coconut oil, then use tongs to brush the oiled towel over the grates.  Lay the skewers on the oiled grill and cook them for about 2-4 minutes, turning frequently, until the marshmallows are toasted but not totally falling apart, and the bananas have softened slightly and the sugar has melted to form a light caramel.  Allow the skewers to cool slightly before eating!