Here it is again: The Spring Gauntlet.
Parents know what I'm talking about. It's that time of year when you're finally breathing after the holidays and the gloom and doom of winter and all of that mess….and just as the newfound sunlight starts to lift your mood, and you think you're on top of everything that you need to be on top of, BAM. The notifications, invitations and to-dos start flooding in, and suddenly you're busier than before and you don't know what's going on from day to day.
Case in point: Last night, J. mentioned to me that his parents and a visiting relative wanted to meet us for a quick lunch this weekend. He innocently told them that while he'd need to double check the family calendar, he was sure it would be fine. I laughed in his face. We're not having lunch.
April is crazy and May is already looking crazier. June might be okay if I ever get the summer camps sorted out. But hey…at least we'll have dinner.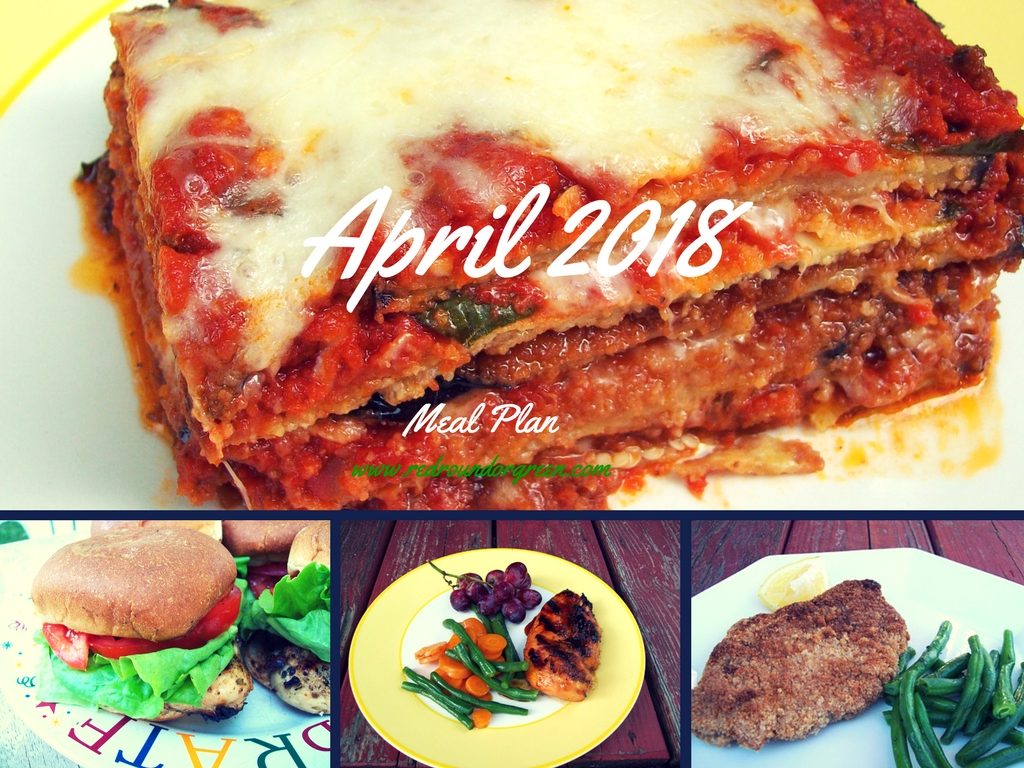 WEEK ONE
Sunday, 4/1: Easter! Pineapple glazed ham, Anna potatoes, asparagus, glazed carrots, crescent rolls and carrot cupcakes
Monday, 4/2: Three-bean chili with toppings
Tuesday, 4/3: Turkey club patties with cherry tomato relish, steamed broccoli, leftover crescent rolls
Wednesday, 4/4: Egg noodles with sauteed Brussels sprouts and diced ham
Thursday, 4/5: Crustless quiche with ham and asparagus, baked sweet potatoes, salad
Friday, 4/6: L. has a recital, so we'll be grabbing dinner out afterward
Saturday, 4/7: Sunday Roast Chicken, vegetables and potatoes
WEEK TWO
Sunday, 4/8: We've got a thing to attend about an hour away – simple spaghetti marinara and salad when we get home
Monday, 4/9: Grilled chicken sandwiches, potato salad and fruit
Tuesday, 4/10: Chili-cheese burritos (using last week's frozen leftover chili),  confetti corn
Wednesday, 4/11: Zesty chicken and pasta toss
Thursday, 4/12: Autumn stir-fry and cheater scallion pancakes
Friday, 4/13: Homemade pizza
Saturday, 4/14: Chicken sausages on buns, fruits and vegetables to "eat down the fridge"
WEEK THREE
Sunday, 4/15-Thursday, 4/19: A quick family getaway for the kids' spring break
Friday, 4/20: Freezer meal
Saturday, 4/21: Tropical chicken lettuce cups
WEEK FOUR
Sunday, 4/22: Schnitzel, egg noodles, pickled red cabbage and carrots
Monday, 4/23: Pasta Primavera
Tuesday, 4/24: Spicy shrimp and vegetable quesadillas
Wednesday, 4/25: Teriyaki chicken, rice and broccoli
Thursday, 4/26: Easy lamb meatballs, couscous and vegetables
Friday, 4/27: Monte Cristos and sweet potato fries
Saturday, 4/28: Creamy mushroom pasta with chicken, salad
WEEK FIVE
Sunday, 4/29: Eggplant parmigiana
Monday, 4/30: Sweet potato and black bean taco salad, fruit