Here and now, we officially enter THE HOLIDAY SEASON.
*Cue scary organ music* It's time to make sure all that Thanksgiving planning is done.  And Christmas shopping.  And decorating.  And baking.  And wrapping!  It's time to do ALL THE THINGS!
If you're panicking just slightly, don't.  It'll all be fine.  And if you're not convinced it'll be fine, you can always sign up for my "More Joy, Less Stress" Holiday Survival program, where I — along with The Joyful Organizer — solve your holiday dilemmas and get you through the rough stuff with some grace and sanity intact.  (Shameless plug over.)
Now.  Here's how I plan to get myself through the month.  As you'll see, the social calendar is pretty jam-packed again, and of course I'm adding to my own challenge by instituting another one of our November Freezer Challenge weeks.  If you're new around here, this is something I started last year to help offset the cost of holiday shopping — for a couple of weeks scattered over November and December, and then again post-holidays, we put a freeze on our grocery shopping and eat exclusively from what is in the house.  No cheats.  It's always a brain-bender, but we haven't starved yet, and the cost savings from just not grocery shopping for a bit is pretty significant.  As a bonus side effect, forcing myself to focus solely on what we HAVE, not what we WANT to have, is a nice lesson in gratitude.  'Tis the season.
Now, the plan: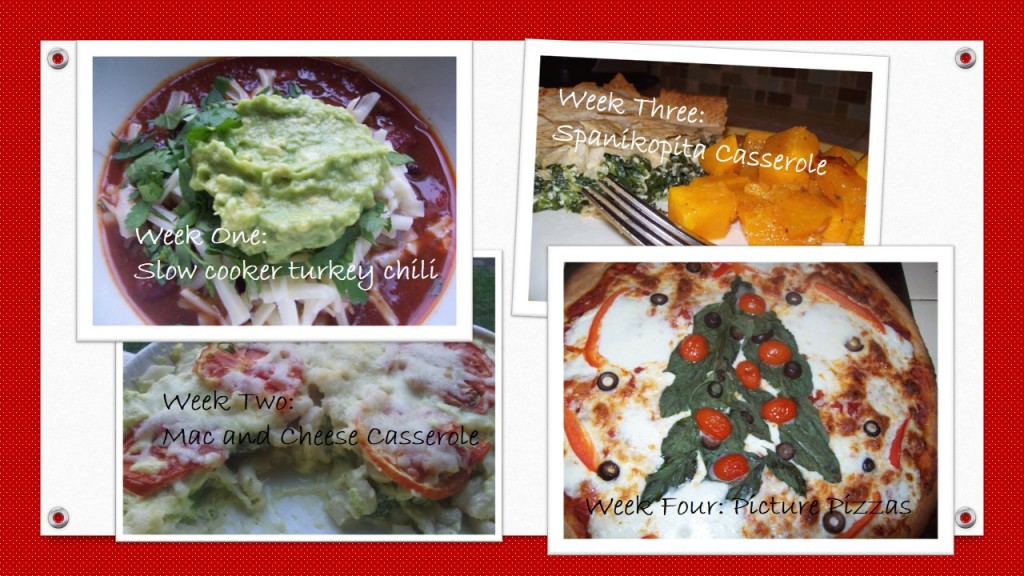 WEEK ONE
Friday, 11/1: Fend night/Kids cook
Saturday, 11/2: Seafood from the Farmer's Market
Sunday, 11/3: Bracciole — my first attempt ever at something I've wanted to make for a long time!
Monday, 11/4: Tortellini en brodo with seasonal vegetables
Make it GF: If you can't find gluten-free tortellini or ravioli, you could substitute wild rice and a good grating of Parmesan cheese
Tuesday, 11/5: Slow cooker — Turkey chili, avocado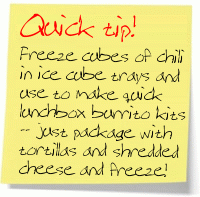 Wednesday, 11/6: Weekend warmup — Meatball casserole
Thursday, 11/7: I have a dress rehearsal during the dinner hour, so we'll just make some bagel or English muffin pizzas and salad
Make it GF: Top baked potatoes with the pizza fixings
WEEK TWO

Friday, 11/8: Fend night
Saturday, 11/9: I've got a performance tonight, so I'll make a kid favorite — homemade chicken nuggets — before I go
Sunday, 11/10: Performance again!  This time, I'll be gone most of the day but home for dinner, so I'll set some bourbon beef stew on the stove before I head out and it'll be warm and waiting when I return!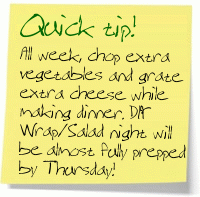 Monday, 11/11: Pasta with sweet potatoes and red peppers
Make it GF: Use a good gluten-free pasta, like Jovial or Tinkyada brands
Tuesday, 11/12: Slow cooker — Chicken soft tacos
Make it GF: Be sure to use corn tortillas
Wednesday, 11/13: Weekend warmup — Macaroni and Cheese casserole with broccoli
Make it GF: Again, use gluten-free pasta, or substitute quinoa, rice, or potatoes for the pasta
Thursday, 11/14: DIY wraps and salads
WEEK THREE/FOUR

Friday, 11/15: Fend night/Kids cook
Saturday, 11/16: We're having friends over for Indian night! I'm making the chicken tikka and baked samosas; they're all bringing naan, lassis, and various other accompaniments.
Sunday, 11/17: Party at a friend's house today.  Not sure what the food situation will look like, but we'll figure it out!
Monday, 11/18 THROUGH Sunday, 11/24: Freezer and Pantry Challenge!
Monday, 11/25: Spanikopita casserole, roasted vegetables
Make it GF: Stuff the filling into peppers and bake instead of layering with phyllo
Tuesday, 11/26: Slow cooker — chicken stroganoff, egg noodles with herb butter
Make it GF: substitute boiled potatoes for the egg noodles
Wednesday, 11/27: Weekend warmup — hash brown casserole
Thursday, 11/28: Happy Thanksgiving!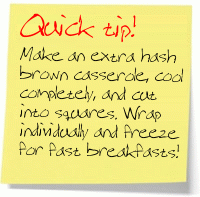 WEEK FIVE

Friday, 11/29: Fend night/Kids cook
Saturday, 11/30: An annual tradition by now — "Picture Pizzas" after the zoo's holiday parade!
Make it GF: Use GF pizza dough or use toppings to make picture salads