It's January. It's a new year.  It's time for a change.
Well, maybe not so much a change as a tweak.  I don't do cleanses, detoxing, juice fasts, or anything like that.  I just try to listen to my body, and pay some attention to what I think the family's bodies might be trying to tell us.  And currently, our bodies are telling us to SLOW DOWN and take care of this holiday food hangover.
Accordingly, when I sat down to write this month's meal plan, I wanted to do so with an eye towards doing two things: Reducing the wheat and reducing the sugar.  Those are two items we try not to eat large quantities of in general, though I don't support full-on cutting anything out of your diet unless you've got a significant medical reason to do so.  However, during the holiday season, the two things that crept up on us in a big way and took over our plates were – you guessed it – wheat and sugar.  Predictably, I feel a bit bloated and sluggish.  L. seems bloated and sluggish.  J. seems bloated and sluggish. The only one who might have escaped unscathed is P., but that's because he was too busy running around like a crazed Muppet most of the time to remember to eat.
So this month, you won't see many notes in the meal plan to help people adapt the ideas to a gluten-free lifestyle; almost every dinner I planned is already gluten-free.  I want to give the family 30 days to rest our systems and recover without throwing a bunch of heavy starches and sugars into the mix to keep weighing us down.  I'm actually excited about this month of cooking and eating; it's always nice to feel like you're starting a new year with your best foot forward, doing something that will help to improve your family's health and well-being.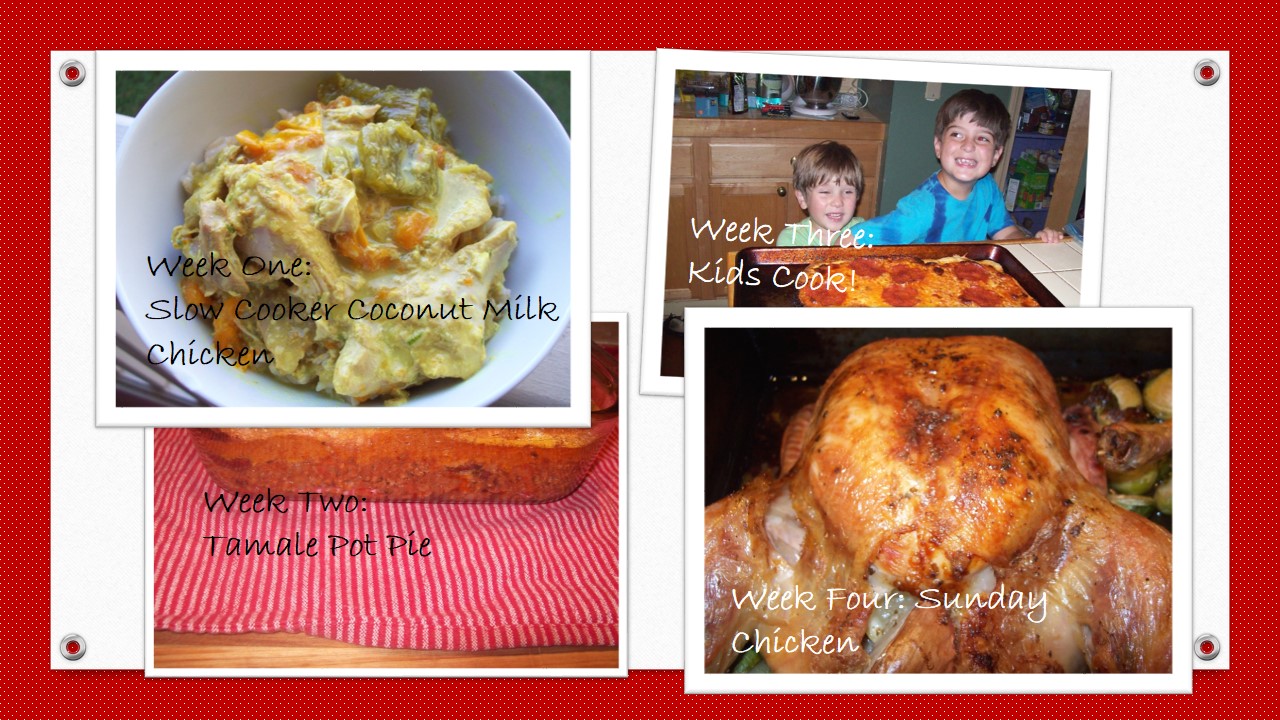 WEEK ONE:
Wednesday, 1/1: Lasagna, meatballs, and salad (we'll use brown rice lasagna sheets)
Thursday, 1/2: Buffalo-inspired lettuce wraps, sweet potato fries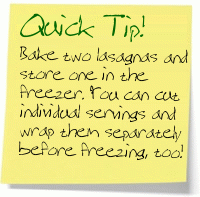 Friday, 1/3: Fend night/Kids Cook
Saturday, 1/4: Clam chowder and salad
Sunday, 1/5: Dinner with family
Monday, 1/6: Pumpkin risotto, sautéed greens
Tuesday, 1/7: Slow cooker – Coconut milk chicken and quinoa
WEEK TWO:
Wednesday, 1/8: Weekend warmup – Tamale pot pie (I'll sub masa harina for the wheat flour in the crust)
Thursday, 1/9: Brown rice pasta with pancetta and peas
Friday, 1/10: Fend night/Kids Cook
Saturday, 1/11: Spanish-style chicken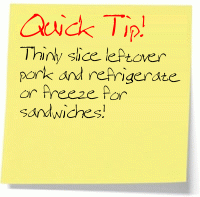 Sunday, 1/12: Cider-brined pork roast and vegetables
Monday, 1/13: Creamy tomato soup and salad
Tuesday, 1/14: Slow cooker – Beef stew over mashed potatoes
WEEK THREE:

Wednesday, 1/15: Weekend warmup – Raspberry-balsamic chicken and roasted root vegetables
Thursday, 1/16: Brown rice farfalle with wild mushroom sauce
Friday, 1/17: Fend night/Kids Cook
Saturday, 1/18 THROUGH Monday, 1/20: I'm not cooking.  We're planning a special family surprise!
Tuesday, 1/21: Turkey tacos

Wednesday, 1/22: No-fuss chicken and vegetables
WEEK FOUR:

Thursday, 1/23: Brown rice spaghetti with marinara sauce, salad
Friday, 1/24: Fend night/Kids Cook
Saturday, 1/25: Sunday Roast Chicken (I know…I know…it's not Sunday!)
Sunday, 1/26: Spoon roast and mashed potatoes
Monday, 1/27: French onion soup and salad
Tuesday, 1/28: Slow cooker – Midwest Lentil soup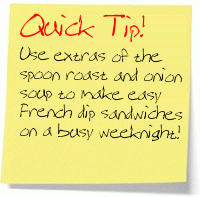 WEEK FIVE:

Wednesday, 1/29: Weekend warmup – Steak pizzaiola and crispy potatoes
Thursday, 1/30: DIY Salad night
Friday, 1/31: Fend night/Kids Cook